"

Educate Africa through VR

"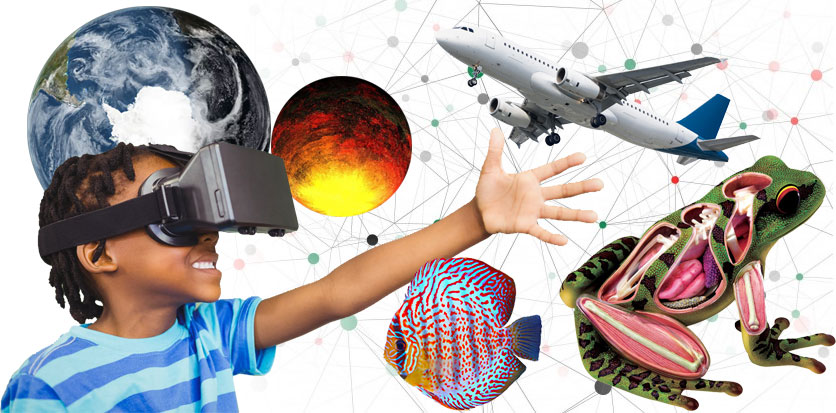 You can now create your own virtual reality tours and educational content for free, using Google Streetview images as well as your own panoramic images. These tours can run on any VR capable smartphone with Cardboard VR.
Go to https://vr.google.com/tourcreator/ to get started on making custom virtual reality tours for your classroom!
Virtual Reality Education
Educational VR helps you experience things that can't be experienced any other way.
Zoom down into the world of biology, chemistry, electronics and nanotechnology. Zoom up to the world of planetary mechanics and cosmology.
Enter into works of art, a physical adventure. Sculpt sound and paint with light.
Educational VR expands horizons.
Magical Technology
Educational VR gives you the incredible opportunity of working with a magical technology.
Imagine when the medium of film was new. The new filmmakers had audiences that were open to new ideas. They had the responsibility and privilege of defining how movies would shape the world.
The impact of VR on education will be as big as that of film.
Make a difference to 1.3 billion people!
Virtual Reality Education in the classroom is available now.
Educational VR with a large library of content is available right now – Google Expeditions.
There are VR expeditions for coral reefs, volcanoes, careers, space, biology, anatomy, history, museums and many more.
Each learner gets a VR headset and the teacher controls the experience.
Affordable
Easy to use
Good VR content
Improving education is the greatest social contribution we can make.
Call Richard Now: 083 733 5133
South African Educational VR Content
Another great educational tool is the Google StreetView app. The app supports Google Cardboard and other VR glasses so all the content can be viewed in full 360° high resolution VR.
Have a look at the Discover South Africa collection on StreetView. This is a collection of 360° panoramas of hikes through all of South Africas' national parks.
The link above will take you to a web browser interface, suitable for viewing on a computer.
To view this collection in the StreetView phone app, open the app and search for "Pilanesberg". Go there, then select "Featured" at the top of the screen.
At the bottom of the screen, you will see "Featured collections in this area". If you slide that slider up, you should see the "Discover South Africa" collection. If not, pinch zoom out until you can see the whole of Pilanesberg on the map. The collection should then appear, allowing you to open it and go into VR view.
You can follow the hiking trails in VR by pulling the Cardboard trigger while aiming along the path.
If you are interested in using these or other VR apps in the classroom or university environment, please call me (Richard McAdam 083 733 5133) to discuss what options and possibilities are available and perhaps to set up a demo.